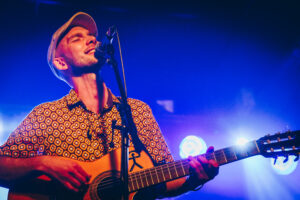 Who else but Renny Jackson can pull off mixing folk, funk, reggae and rumba?
Like the man himself, Renny's trademark stylistic blend of upbeat, feel-good music was born in Birmingham, lived in London and seasoned in Seville!
Renny started performing as a teenager in Birmingham's music bars & folk venues. He spent his university years in London establishing himself on the singer-songwriter circuit before jumping ship to Andalusia, drawn by a love of Spanish culture and – in particular – Flamenco! Over the last few years Jackson has gigged throughout Andalusia and performed at top London venues including Kings Place (supporting Blue Rose Code) and Wilton's Music Hall.
Jackson's music has received rave reviews from critics including The Guardian columnist George Monbiot: "Just been listening to tracks by @RennyJackson and loving them. Great lyrics."
2020 saw Renny back in the studio against all odds alongside a mask-clad crew of madly talented musos to deliver his most ambitious work to date: "Seasons of My Hand". This latest collection of songs seep of soul, inspired by the diversity of world music. He has come a long way from the acoustic folk of his early days to the complex rhythms, brazen horns and and sumptuous production of his current output. The album has received glowing reviews from numerous press and international music blogs, and with another album in the pipeline for next year there is surely more exciting music to come from Jackson and his band.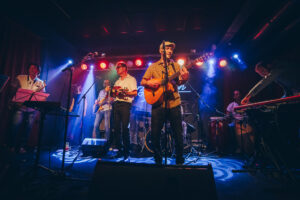 "Pure and powerful…Renny's accessible, genuine vocal tone and performance style help deliver something decidedly honest and immersive." Stereo Stickman (UK)
"Beautiful songs…melancholic but also sweet, philosophical, self-critical and very identifiable…Attractive, elegant and enchanting." Sevilla Disonante (Spain)
"Hope in the form of music." Indie Criollo (Ecuador)
"A unique blend of Folk, Funk and Reggae, the artist Renny Jackson stands out among all genres…a lively and cheerful sound" Roadie Music (Portugal)
"A beautiful and energetic hybrid between folk, funk, and world music – that kind of music that requires no words to describe, only ears to listen and feet to dance." Where The Music Meets (Portugal)