speed dating valencia 2016 "Just been listening to tracks by @RennyJackson and loving them. Great lyrics." George Monbiot, Guardian Columnist

http://dkocina.com/artefactos/nardi/npcg-022-placa-de-coccion.html "Renny Jackson writes lyrics with the sensibility of a poet, plays complex guitar with gusto and finesse, and delivers his songs with a simplicity and directness that marks him out among his peers." Paul Murhpy, The Songwriter's Cafe
In questa lezione vogliamo capire come è possibile PASSARE DA UN NUMERO DEL SISTEMA DECIMALE al corrispondente numero DEL opzioni binari bonus benvenuto.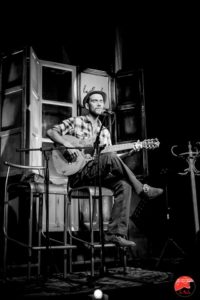 follow As a singer-songwriter I have played hundreds of gigs in England and Spain and have collaborated with many wonderful musicians in the process. I perform either as a solo artist or in a band format depending on size and budget of the venue. Several of my compositions have recently been signed to the production music wing of renowned label Ninja Tunes and will be part of their new library to be released this year.
fare pratica con le opzioni binarie I have also written songs and guitar instrumentals as commissioned pieces for private individuals. Below is an example of a songwriting commission for a couple's anniversary which was very warmly received.
http://creatingsparks.com/?endonezit=best-free-binary-options-charts If you would like to stream or download more of my music check out the links in my online shop.  Hope you enjoy the tunes!